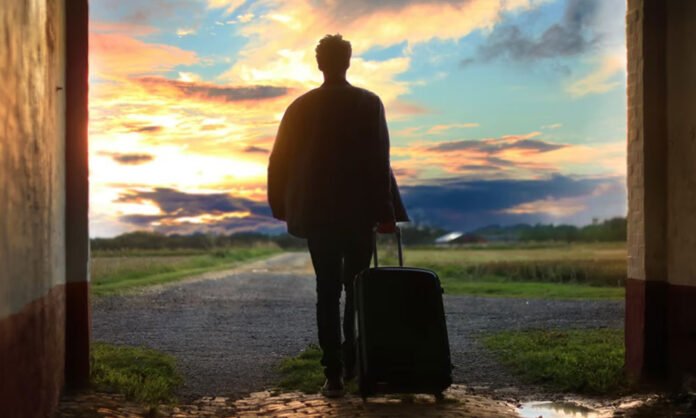 If you are planning to use your winter break productively and thinking of traveling alone to explore the secrets of the beautiful planet earth, then you need to pack light. That's because you can't travel easily with six bulky suitcases. But, it is hard to fit your sweaters, jackets, comfy pjs and other winter utilities like moisturizer, scarfs, etc., into one suitcase.
So, if you want to go on a soul searching trip this winter season, but your bulky luggage is causing trouble in your expedition, then you can easily pack light for winters. Yep, you just have to follow a few packing tips and you are good to go.
Fitted Sweaters 
We get that nothing is more comfortable than a loose fitted sweater for a winter outing, but when you are traveling, then put 1-2 fitted sweaters in your luggage only. You should pack merino wool sweater, crew neck sweater or cashmere sweater in your backpack because these sweaters are lightweight and can be easily folded in the small space. By packing fitted sweaters, you will take up a small space in your suitcase that will leave room for other important stuff. Moreover, fitted sweaters can be easily paired with leggings or jeans for any occasion.
Long- and Short-Sleeved Tops
The perfect tip to pack for a winter trip is to pack layers of clothes. Thus, you should pack two or three long as well as short sleeve tops in your bag. You can wear tops below your fitted sweater and add layers to your winter outfit to stay warm while traveling. The benefit of packing mixed long and short sleeves tops is that you can be ready for any occasion. Like, when you have to go out in the bone-crushing weather, then you can wear a long sleeve top, but when you are relaxing in front of the fireplace, then you can wear short sleeves top and keep yourself warm. But, don't pack up too many tops, just two of both styles is perfect for you.
Pair of Bottoms
Okay, so if you are planning a short trip, then two pairs of bottoms are sufficient. You should pack one skin fit jean and legging in a neutral color for your winter trip because these two can keep you warm and can be easily paired with any type of top. However, if you are planning a long trip of 3-4 weeks, then apart from leggings or jeans, you should include a woolen skirt or track pants in your luggage as well. These types of bottoms are perfect for urban as well as rural trips because the moment in jeans and leggings aren't restricted.
Down Jacket
Yep, you should pack one down jacket in your bag because it can be more useful for you as compared to fashionable overcoats. The number one benefit of down jacket is that they don't take too much space in the bag plus they are very warm and can resist harsh climatic conditions. There are plenty of different types and brands of down jackets are available in the market, but the most recommended brands are Patagonia, Arcteryx, and Columbia for well-made down jackets that will last through years of adventures. While less long-lasting, Uniqlo also makes a decent budget-friendly down jacket.
A Scarf
Well, while packing light for a winter trip, you should not compromise your warmth. So, do pack one warm and comfy scarf in your luggage that will provide an extra layer of warmth to your body. A scarf won't take up much space in your luggage plus it can be paired with any of your outfit choices. When you are selecting a scarf to pack in your luggage, then make sure it is of neutral color, lightweight and very warm by nature.
So, folks, you can indeed travel light in the winters, just pack two sweaters, two tops, one bottom and scarf in your bag and you are good to survive at least 3-4 days without any hassle.